7 Maple St., Haydenville, MA 01039
Phone: 413-221-9680 Email: lennie@tincanlights.com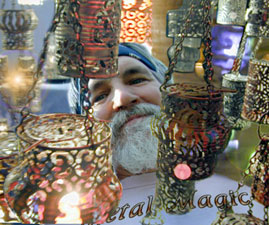 Lennie Kaumzha learned his craft in 1975, in California while in art school.

He has been selling his work throughout New England since 1989.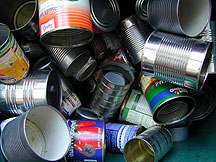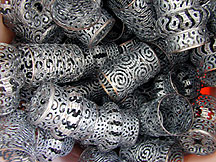 Using an oxy-acetylene torch with a pencil-thin flame, Lennie burns original designs into tin cans without drawing or stenciling. The cans are then shaped by hand. The action of the heat on the metal turns the tin dark, almost pewter-like.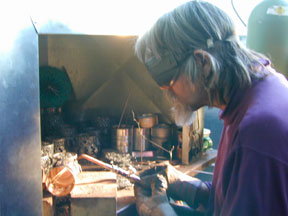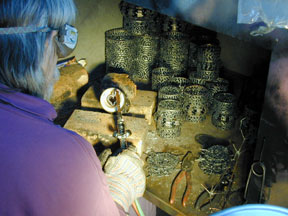 Lennie is also an excellent painter. Check out his MOSAIC series.